Searching for the perfect Valentine's Day gift for your husband or boyfriend can be quite a headache. But there is a Valentine Gift idea that is guaranteed to bring satisfaction to both your partner and you: a Love Coupons booklet filled with romantic ideas to spend time together and be even more in love, or if you feel a little bit more adventurous, a printable Naughty Coupons book with hot ideas that will certainly bring a huge smile to your partner's face.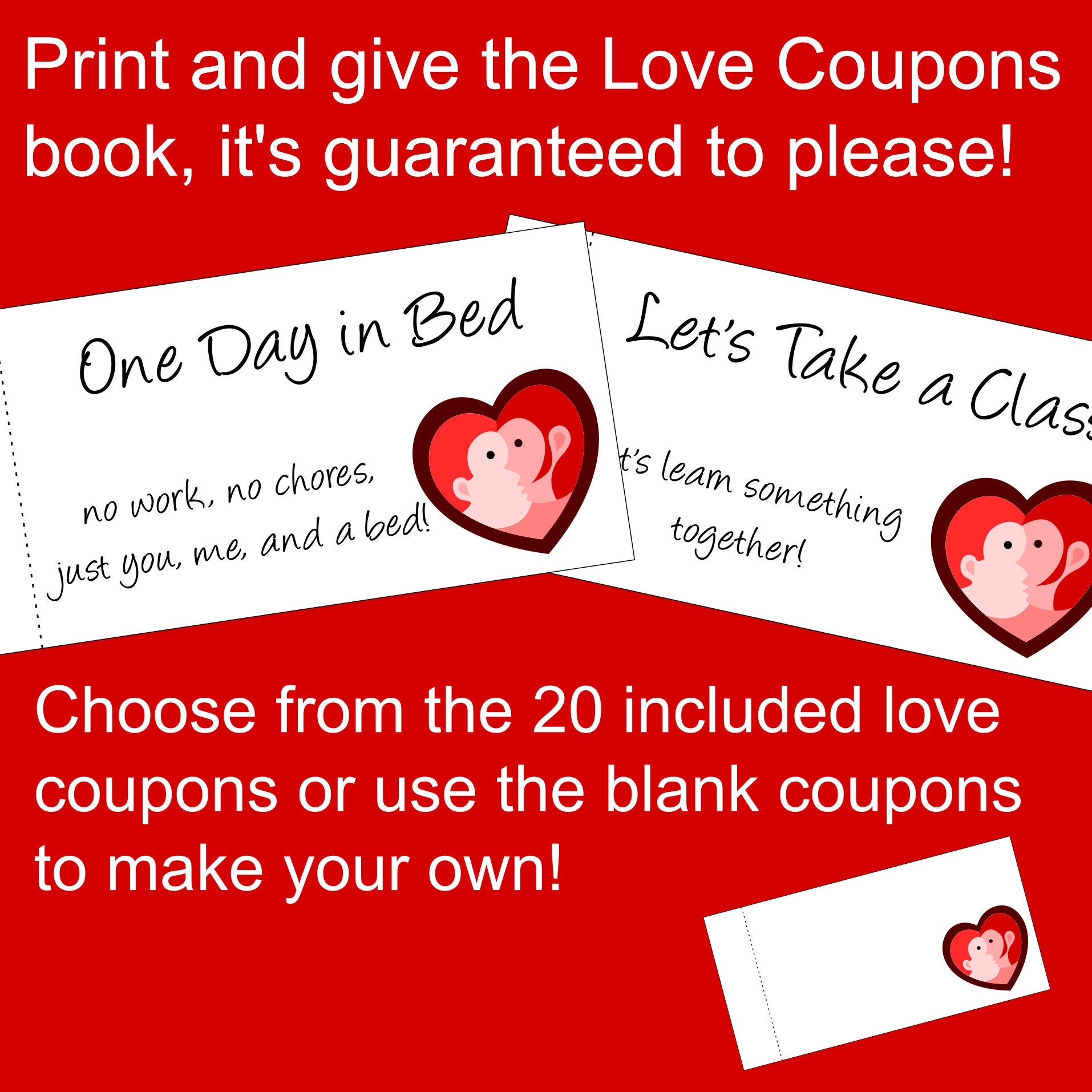 Both printable love coupons and naughty coupons books are instant download that you can easily print from home, so it is a perfect last minute gift idea.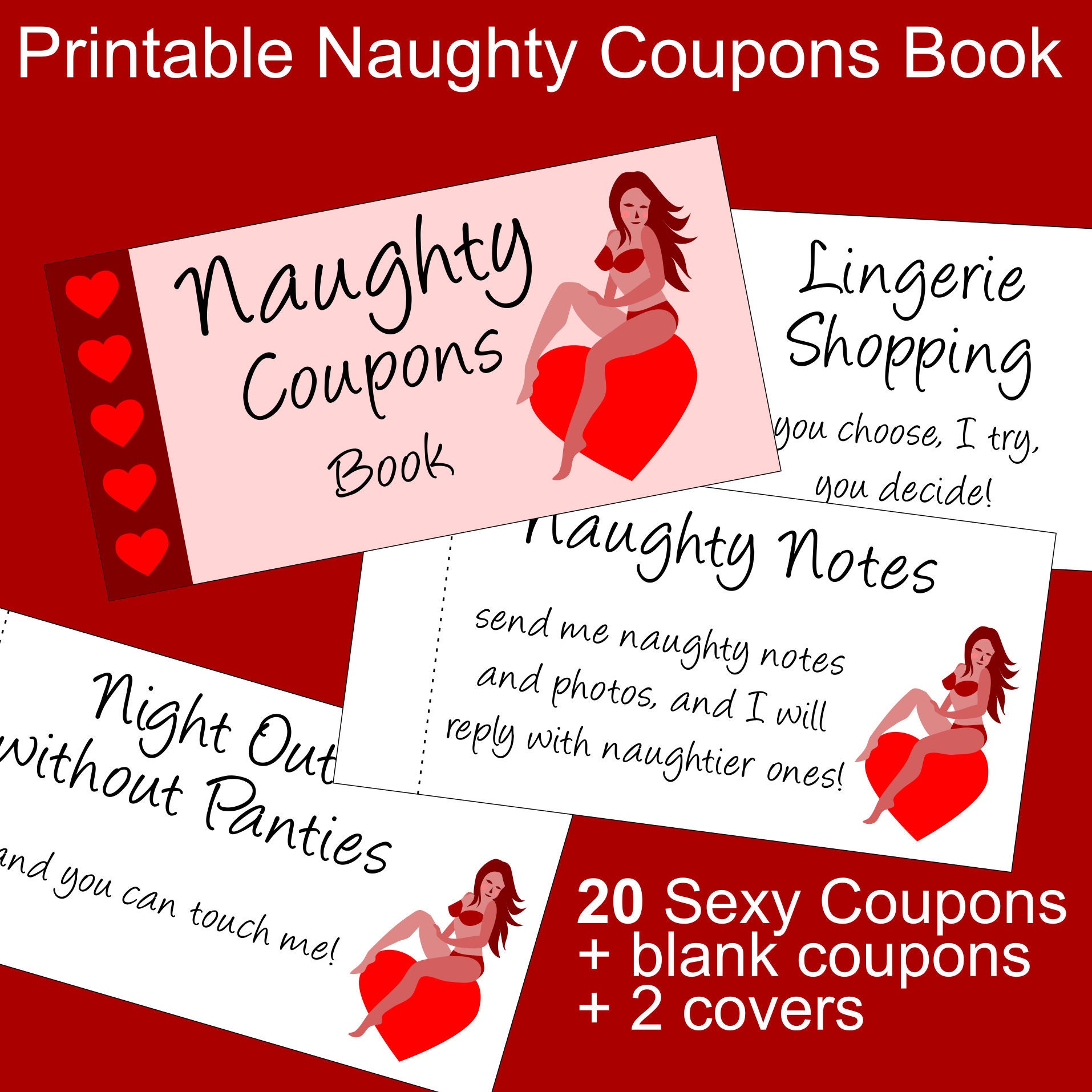 Each of the coupons books for couples contain 20 romantic ideas or sexy ideas, and blank coupons are included so that you can add your own ideas.
And if you have more love coupons ideas or naughty coupons ideas, you can send them to me and I will add them to the coupon books!