If you like cats, you will love my new shirts with cute cats designs! I had a lot of fun drawing adorable kitties, a cute cat face, and a cool black cat with glowy yellow eyes. The designs are available in my shop as cats SVG files to make cards, vinyl decals etc. And I also made some cool cat shirts that I'm selling on Amazon.
An adorable kitten in a pocket shirt for teen girls and young women, with a white kitten on a pink tshirt: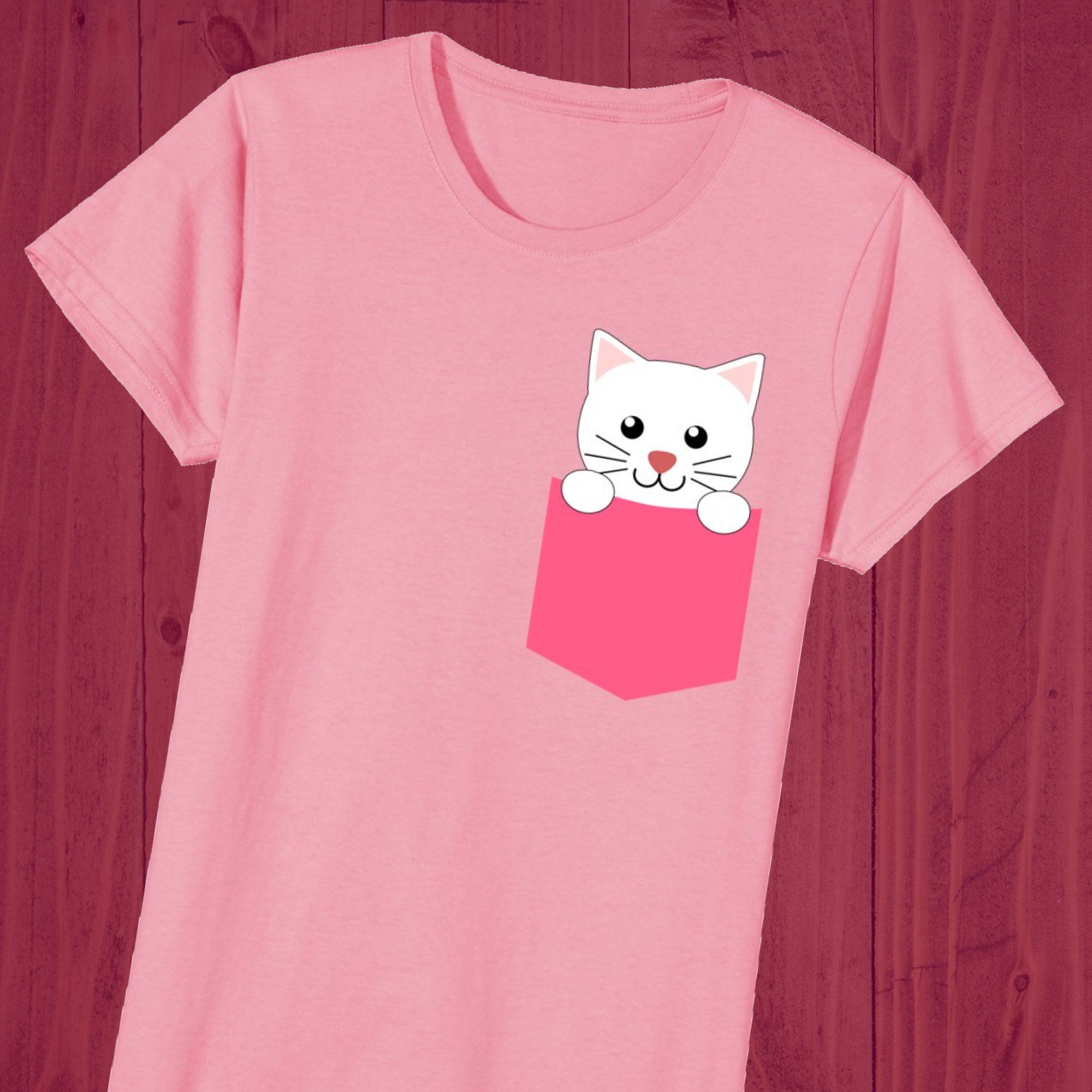 I also made pocket kitten shirts with dark colors, and colorful kitten in a pocket tshirts for kids.
A very cute and funny cat face tshirt with bright wide eyes, pointy ears and long whiskers: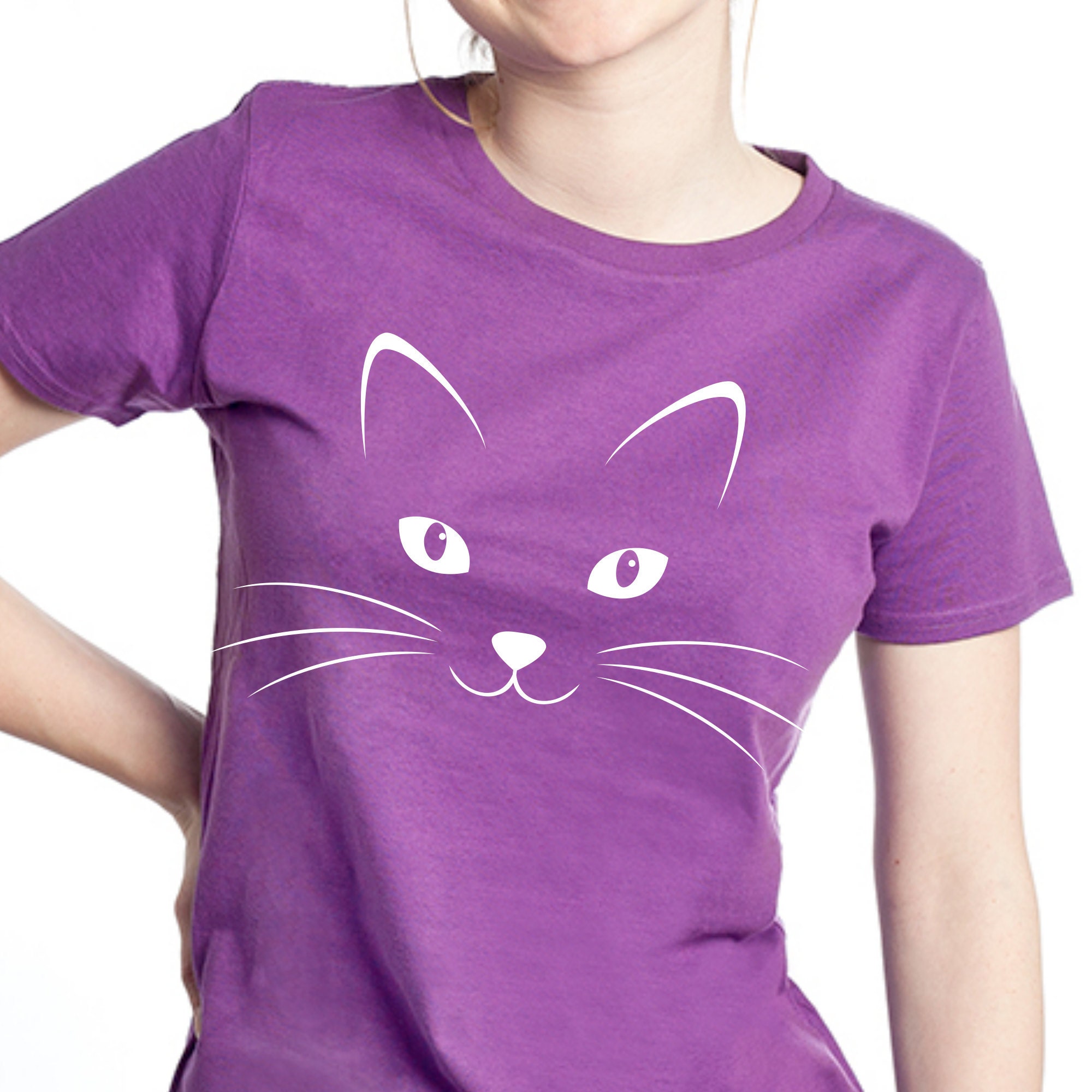 And for women and men who like more intriguing cats, here is a black cat tee shirt with yellow eyes, over a pink and blue cloudy sky... That one is eye catching and is very likely to get you a lot of attention!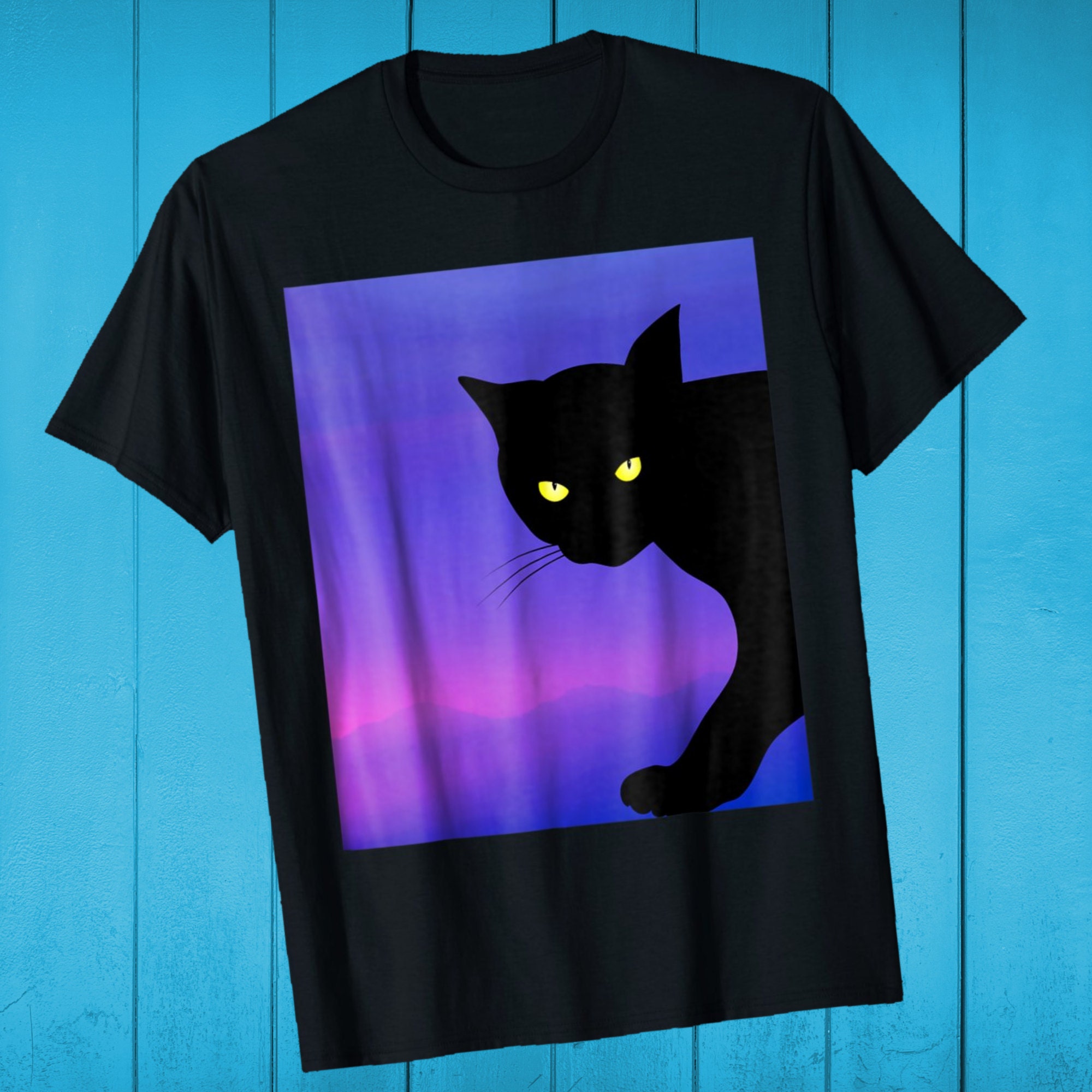 Which cat tshirt is your favorite?
Please share with your cat loving friends! :-)
Pinterest friendly cat image: