I love patterns and papers, and I love to mix and match patterns, so I am creating a big collection of digital papers with lovely floral patterns (like an hawaiian hibiscus flower pattern), geometric patterns (starting with the basics like dots, stripes, chevrons etc.), and Japanese traditional patterns (the seigaha sea waves, the asanoha hemp leaves, the hanabishi flower crest, the shippo intersecting circles etc.).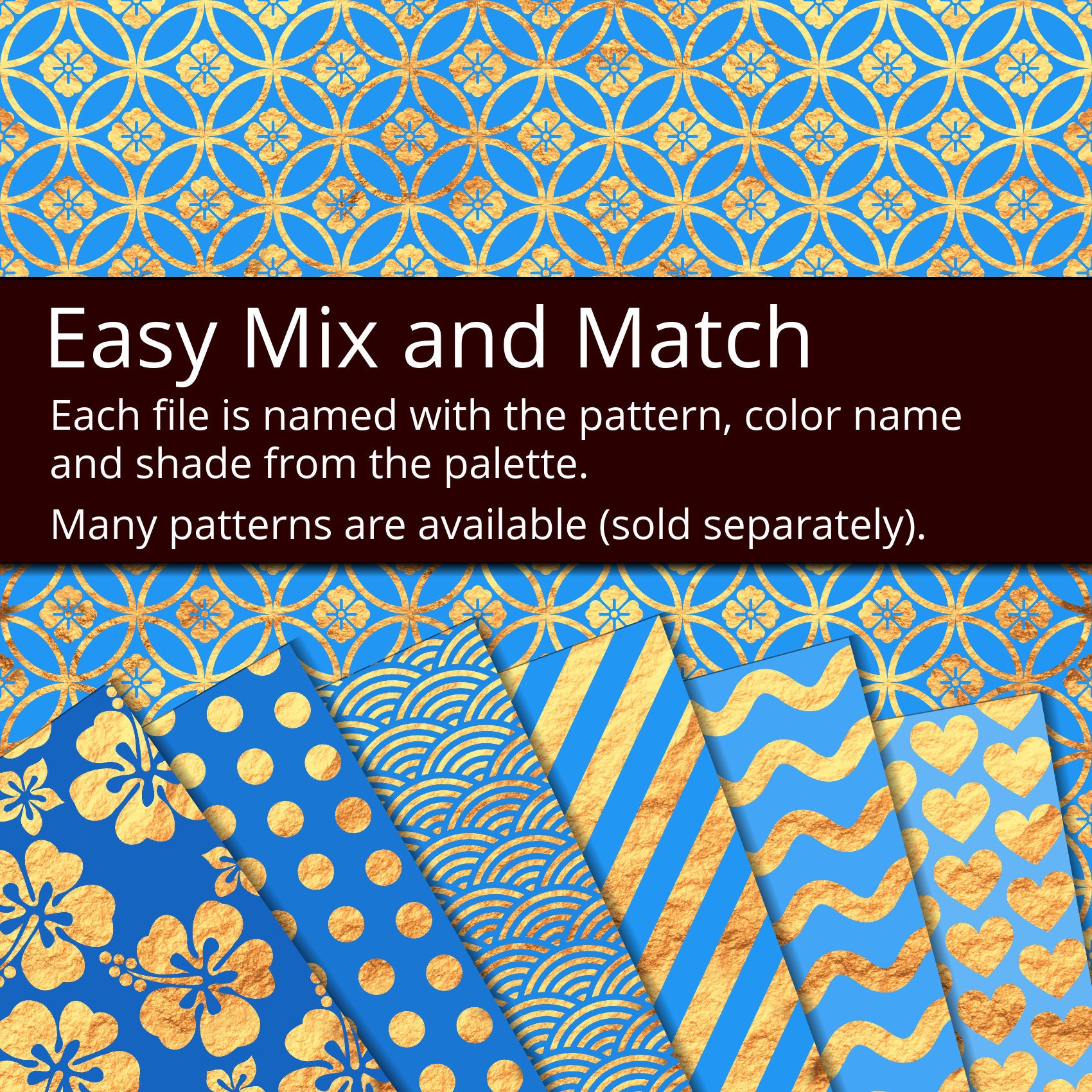 Matching digital papers in blue and gold
For each pattern, I create a digital paper pack with the pattern in 250 different colors, with a color palette so that it's easy to mix and match them.
So if you like patterns, go to my new web site Digital Paper Pack (digitalpaperpack.com) and start your collection of rainbow colors digital papers!